Nov 20, 2013
Rebooting Libya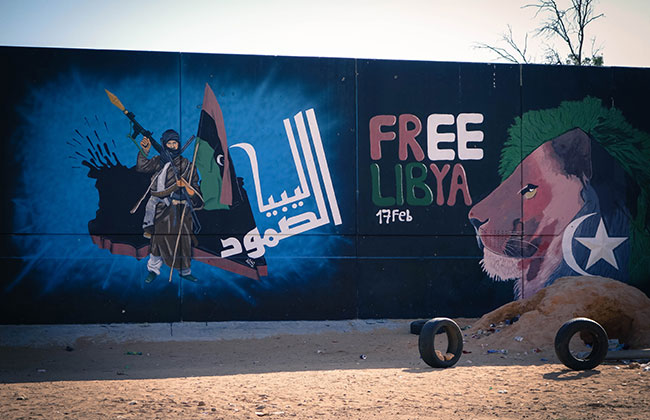 I rolled over in my bed in San Juan del Sur, Nicaragua, dizzily reaching across my body to open my laptop and make signal contact with the outside world. I was bed-ridden with food poisoning after a delicious but regrettable plate of fried chicken from a sidewalk vendor, and my life for the past 36 hours had been a dark sweaty pit of fever and pain. I was enveloped in a stale film of sweat and filth — a feeling I was nearly accustomed to here in my 3rd week traveling in the sweltering heat of Nicaragua.
I hit the refresh button in my gmail inbox and saw an email from my friend Justin (we worked on the 2012 Obama campaign together) — one of those people I don't hear from often, but when I do it's usually something good:
Hey dude,

Have another possible gig for you. Would be building a little auxiliary website for Libyan voter registration.
...
If you want you could probably get flown out to Libya too and hang out here for a few weeks.
A trip to Libya!? Africa!? Where was this place? Wasn't the US embassy there attacked last year? Wasn't there a revolution just recently? I ecstatically responded to Justin with a thumbs up and began relaying the news to my friends and family.
---
The next few days were not as happy. The day after I read the email, the US carried out a special forces operation in Tripoli, abducting Abu Anas al-Liby, an Al Qaeda leader wanted for his involvement in the bombings of the U.S. embassies in Kenya and Tanzania in 1998 which killed 224 civilians. The US operation had been a surprise and inflamed Libyan extremists in a manner which would make any American who was contemplating visiting Libya reconsider.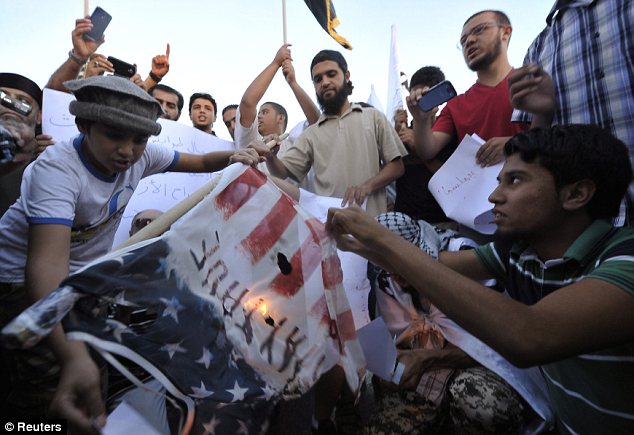 The images and articles I browsed were terrifying. One response quoted in the NY Times read: "The real Libyan hero rebels should kidnap an American in Libya to negotiate for our brother Ruqai's release. It is a shame on us and all Libyans. The Americans entered Tripoli with their commandos and they kidnapped our son while we were standing watching."
Two days later, I woke up to news that the prime minister had been kidnapped, albeit temporarily. And the very next day after that, the Swedish consulate in Benghazi was car-bombed. Things in Libya appeared to be headed in a poor trajectory.
All the while, I was exchanging dramatic emails with Justin and his team in Libya while parrying the opinions of frightened friends and family, who were mortified by the prospect of me going. I was trying to stay positive but couldn't shake off the mental image of me walking around sandy Arab streets with a bounty over my head, ducking to avoid being discovered by Libyan jihadists. But at the same time, I really wanted to make this trip a reality. This was a once-in-a-lifetime opportunity to visit a time and place like no other.
Since the revolution and collapse of the Qaddafi regime in 2011, and as of the time of this writing, Libya has been run by a weak, inexperienced government. It has been woefully slow to build a national army, pass the budget or address security issues, like regular assassinations in Benghazi. Instead, it has relied on government payrolled militias to maintain order. Some are Islamist militias that want to impose Shariah law. Others are local powerhouses that want special privileges for their regions or control over certain sectors of the government and economy. Well-equipped and often ruthless, the militias extort money from the government, confiscate property from civilians and run their own jails, with little respect for human rights.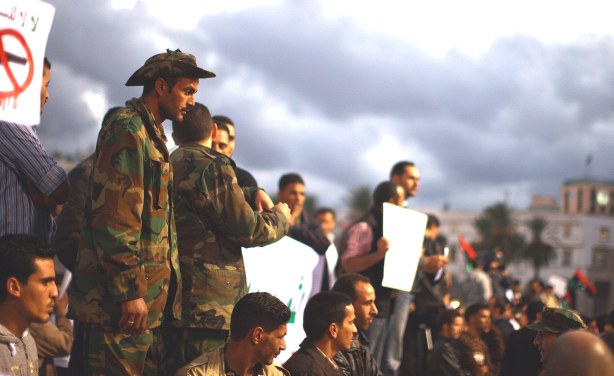 Amidst all of this, Libya has been in the process of building a Democratic government from scratch through an elections council supported by the Libyan General National Congress and United Nations. My assignment was to build a website for out-of-country voter registration for Libya's second election ever — the Constituent Assembly elections, which would elect 60 or so constituents charged with drafting Libya's constitution and setting in motion processes for a general election. I would be working with a small US-based consultancy that had been brought in by IOM, who in turn the Libyan government had brought in to help facilitate the electoral process.
Libya has also recently rolled out a database called National ID — akin to social security numbers — which provides every Libyan a unique identification number. There was no system for individual identification before this; as one of my drivers in Libya put it: "before National ID, I didn't even know if I was Libyan!" The roll-out of National ID was intentionally designed to support the upcoming electoral process, so my project integrated National ID into the voter registration process.
In the end, after a week of deliberation back home in Chicago, I had my flights booked to Libya, resolute that it would be an unforgettable experience and that while there were certainly risks to going, "I would most probably not die" (thanks goes out to Justin for this piece of positive self-talk).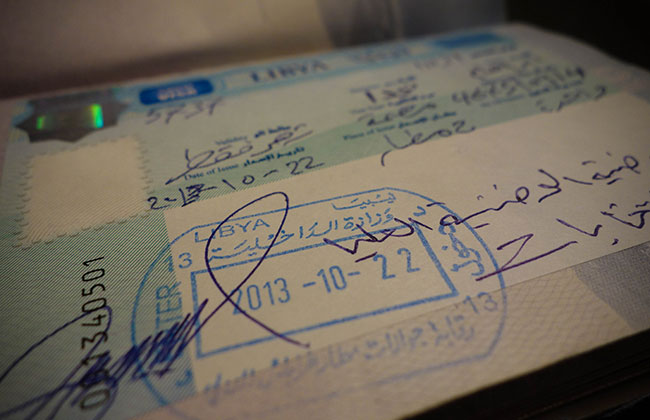 When I landed in Tripoli, I was met by a Libyan government employee carrying my name on a sign. He spoke Arabic and French, but not a dime of English. It was impossible for us to communicate, but we both knew I had to get my visa before either of us could make it out of the airport. He led me to an immigration official and spoke to him, presenting my government visa approval letter and passport. Things seemed to go smoothly, and the officer took my documents with him behind a veiled room. I sat nervously for a half-hour while they processed my visa. Finally, the officer returned and handed me my passport. I'd made it in.
The car ride from the airport was surreal — I felt like I was in a movie. The scenery was so completely different than anything I had seen before: a mix of desert sprawl, mosques, bombed-out warehouses, new construction of an Arab-Mediterranean flavor, and LOTS of revolutionary graffiti. The roads were hectic. Drivers completely ignored lane designations (at first I thought drivers were intentionally driving halfway between lanes), weaving and revving along roads with the sounds of Arabic music humming out of their windows.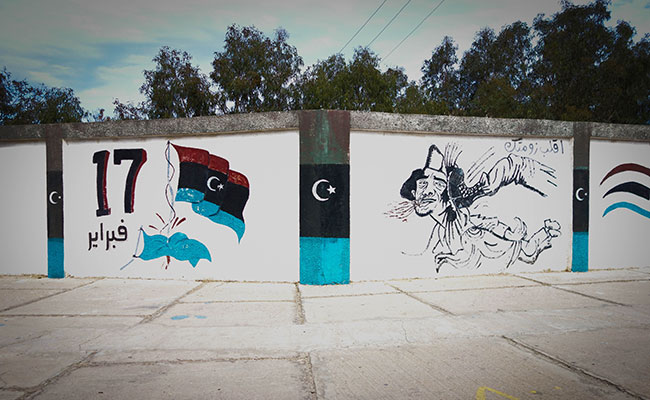 My first stop after checking in at the election council headquarters was the data center that housed the National ID database. The Libyan datacenter was located on a poorly kept dirt road. Based on its exterior, I had low expectations walking in, but once inside I was impressed to discover that it was a fairly modern facility.
There I met two Libyans who staffed the facility, including a young 20-something guy who I'll call Akmal for anonymity. Akmal was kind of like me. He was laid back, funny, constantly on his laptop, and spoke good English. He told me he liked node.js (for non-programmers, node.js is a hipster programming platform). After all of my experiences leading up to this point, it was surprising but welcomingly calming to find myself beside something of a Libyan counterpart. He was technically employed by the Libyan government, but it turned out Akmal had also been contracted to help out on my project with Arabic translation.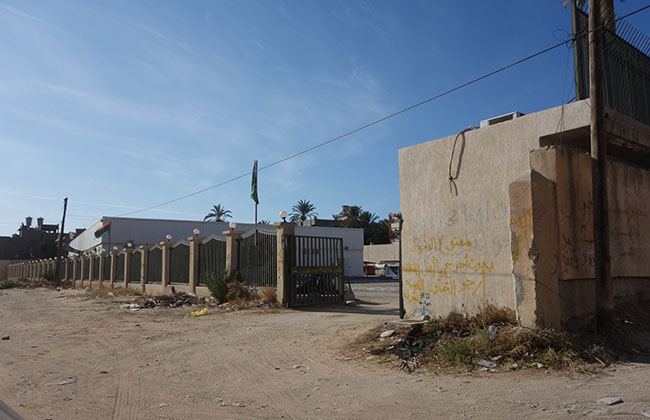 That night we drove across Tripoli to get shawarma, and he shared a remarkable story:
In 2011 he was studying for his Masters in San Francisco but dropped out when the revolution began so he could return to Libya to support it. At first he did web development for a pro-revolutionary NGO, but after a while he felt like he wasn't making an impact so he decided to get in on the real action and form a revolutionary brigade with friends. They went to Benghazi to get military training from volunteers on everything from weaponry to military tactics to survival skills. His brigade then travelled through the mountains with the mission of taking Tripoli, fundraising, recruiting, and battling Gaddafi's soldiers on the way. His brigade eventually grew to over 1000 members.
He never participated in serious combat. At one point during the revolution he drove to Tunisia to pickup supplies for his brigade and revealed to his brother (who lived there) what he was up to. His brother told his parents, who also hadn't known about it, and they freaked out. He was sent back to San Francisco and was there the day Gaddafi was captured. As we drove by bombed out areas of Tripoli in the dark, he pointed at a compound and told me that his best friend of 10 years was killed there during a battle. And as I later learned, he ended up marrying his friend's sister.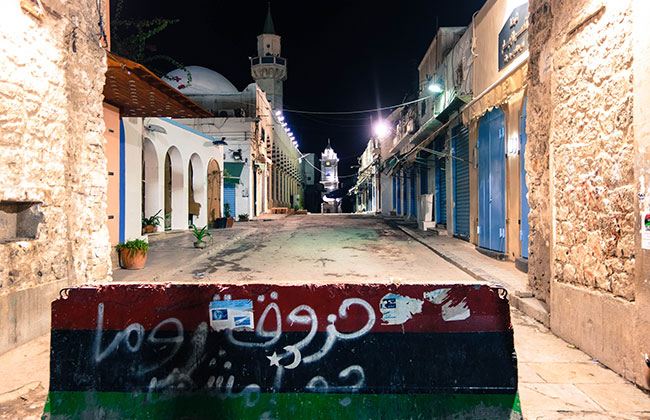 Akmal and I struck up a gradual friendship. Throughout our times together, I tried to step inside his shoes and get a concrete sense of what the revolution had been like. One question I asked him was: who actually fought in the revolution? Who was in the front lines? Who sat and watched? What was it like? Listening to his answer as we ate fish sandwiches off the side of the road was one of the most memorable moments of my trip.
According to Akmal, there were four distinct categories of people he saw fighting:
Serious men who wanted to fight and take down Gaddafi
Guys who were there just for show — they would never be in the front lines but whenever the media was around they'd make a scene and flash their guns
Looters — they would hang back and move in after battles to steal or plunder weapons and goods
Undercover agents — people disguised as revolutionaries who were actually on Gaddafi's side. He told me about an incident where a brigade of revolutionaries took over an arms warehouse. A couple Gaddafi agents (who had been in disguise) walked in and launched a missile inside the warehouse, blowing up everyone and everything. They got away. Akmal's brigade didn't have this problem because they collected passports from every one of their members so everyone's identity was known and could be held accountable.
---
Our next night out happened to be the second anniversary of the revolution — Liberation Day. We were on foot this time, so I was feeling a little nervous. But I quickly realized two things I had going for me that would serve as confidence the rest of the trip: 1) I didn't look like a Westerner 2) Akmal was a fantastic guide.
We hit up a shisha lounge then walked to Martyrs' Square, the central plaza of the city, where a perpetual motorcade was driving around the square with people in and atop cars and trucks waving flags, firing guns, launching fireworks, and dancing to music. In the middle of the square there were young guys doing impressive tricks on motorbikes and ATVs. It was loud and crazy, and I couldn't believe I was standing right in the middle of all of it.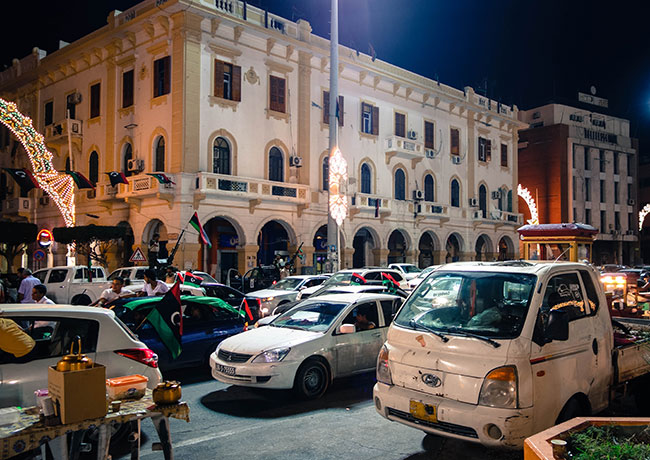 In addition to stories about the revolution itself, Akmal was constantly reminding me of things that were messed up in Libya because of Gaddafi. We'd be driving and hit a rough patch of highway and he'd say "this road has been needing to be paved for 5 years — Gaddafi didn't give a s***". The more I heard about Gaddafi, the more I understood the tragedy of the Gaddafi regime — whether it was him narcissistically chopping heads off of Roman ruins, stabbing his closest friends in the stomach on an off-day, hoarding the country's riches (fifth largest supply of oil reserves in the world) while leaving healthcare and educational infrastructure to rot, or his sons who built armies as a pastime because they were bored. As Akmal put it, 50 years ago the builders of Dubai were saying "we want Dubai to be like Tripoli". Now you would say the opposite. Libya's infrastructure has been in stagnation for the past 50 years.
Akmal was righteously infuriated. But beyond his anger, I was inspired by his patriotism and vision for what Libya could be. And there certainly was a lot to enjoy in Libya despite its difficult past. The country was beautiful and fairly well-developed. The food was excellent. And taking a dip in the Mediterranean was a treat.
I especially fell in love with the sound of muezzins, who would recite the adhan over loudspeaker from mosques all over the city five times a day. I found that hearing the muezzins would force me to stop and be mindful, bringing me a sense of peace and renewed focus. I liked it so much that Akmal hooked me up with a great recording of it:
---
Our final trip was to Leptis Magna, one of the most spectacular unspoiled Roman ruins in the Mediterranean, located about three hours east of Tripoli. We drove through rural towns, desert hills, and patches of olive trees. It was a different look and feel than Tripoli. At one point we pulled off of the road and purchased fresh almonds. Leptis itself was stunning, and I particularly appreciated the fact that there were no tourists there (one of the benefits of traveling in a post-conflict region).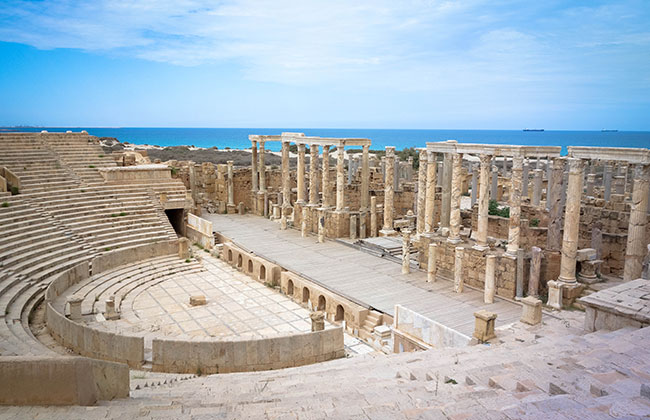 While Akmal and Libya's conflicts were the theme of my trip, I did get a lot of work done during my stay. My project went as smoothly as it could have. One unique challenge was designing a site that had to be presented in both English and Arabic. Arabic is written right to left, so not only did text have to flow in the opposite direction when viewing the site in Arabic, but the layout of the page had to be flipped as well. Otherwise, working with the Libyan government was less painful than it sounds.
It was an absolute pleasure working with the American team in Libya (I am intentionally keeping their identities secret). They were a fun, brilliant team doing incredible work in an unbelievably challenging environment. Turns out that building a government from the ground up is no easy task.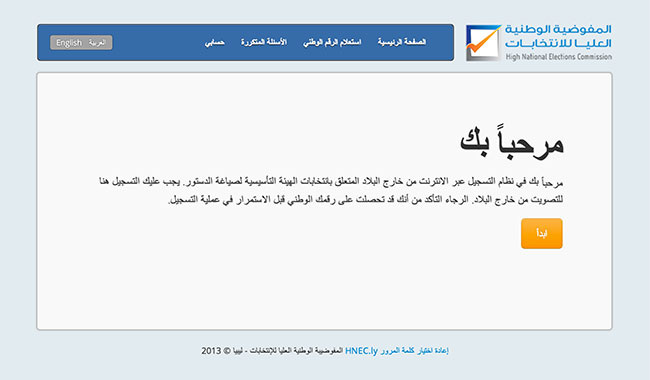 The more time I spent in Libya, the deeper my sympathies grew for its history and people. In fact, I don't think I've ever felt as much sympathy for any group of people as I did for Libya. It's one thing to read history or hear about wars and dictators in the news, but it's entirely different to meet people who've lived through it, walk through the streets that have been affected, and hear the stories in-person. It's powerful.
As someone whose work involves unleashing human latent potential through teaching people how to program, and having traveled to two developing countries this year, I left Libya with a lot of ideas about the potential for positive change — economic, cultural, and political — through arming younger generations with the capacity and mindset to innovate in-country. These ideas also made me wonder about the impact of my work at home, and whether teaching technology to mostly upper-class white males in the US was truly impactful when compared to the latent potential I saw in Libya. Whereas back home I graduate new programmers into a rich and mature technology industry, for Libya, someone like Akmal seemed like a rose in the desert.