Nov 15, 2013
Barrington Startup Incubator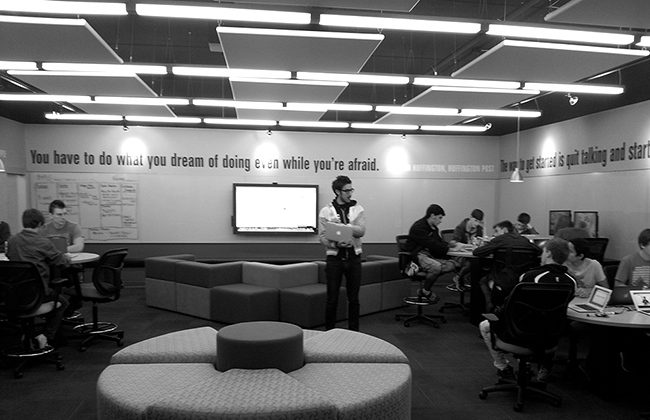 Earlier this week I had the opportunity to teach web development at the Barrington High School Business Startup Incubator, a new full-year program at Barrington High School that takes select students from business idea to launch, as well as giving teams an opportunity to receive seed investment.
The program's curriculum follows Lean Startup, along with a series of individual modules (eg. legal, marketing, accounting) taught by industry professionals with subject matter expertise. I was invited to teach a 2-day module on web development.
The program exists as a normal class during the school day, so the students enrolled in the program are split up over seven 45-minute school-periods. Each class is divided into teams of about 5 students based on the business they are developing. A special classroom has been created for the program, modernly furnished with LCD screens, Macbooks, and inspirational quotes on the walls.
Planning my module was a challenge. I had two 40-minute sessions per group of students, which meant I had a total of 80 minutes to try and teach web development to 16-year-olds with no prior knowledge. On top of that, the program director had requested that the students leave my module with the capacity to build websites with dynamic capabilites such as payment forms and blogs.
I knew I wasn't going to be able to get too technical with students in 80 minutes. That's not nearly enough time to even scratch the surface of HTML and CSS, not to mention web hosting, databases, payments, etc. So instead, I decided to focus the first day entirely on concepts and planning (I've shared my syllabus below), then toss the students into SquareSpace on the second day with faith that they'd be able to figure it out from there themselves. By spending the first day developing SOW's, sitemaps, and wireframes, my hope was that at the very least, students would leave my module with good documentation that clearly captured the specifications of their website, and that from there they could either build it themslves or take it to a web development company.
Here are the documents I prepared for my class:
---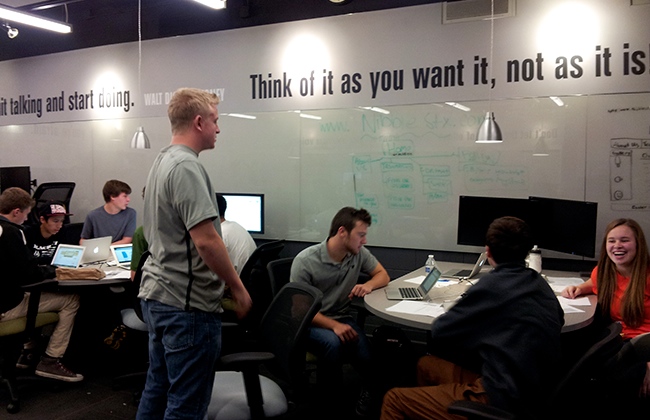 Kids are amazing
The kids killed it. They leapt from task to task without blinking, and made SquareSpace look like it was as easy as Facebook.
After 8o-minutes of class time, they had produced documentation better than most of what I've seen in the industry, and had professional-looking websites online and under construction.
Their curiousity and energy was inspiring. Several students approached me with questions about advanced programming, mobile development, and the tradeoffs between SquareSpace and other DIY tools.
Project-based learning wins
The first day of my module was began with 15 minutes of me explaining web development terms and concepts, followed by 30 minutes of letting students work on their SOW's, sitemaps, and wireframes.
Since I repeated the same class 7 times over the course of the day, it was very easy for me to notice the difference in energy between lecture time and project time. While I explained terms and concepts, I felt like I was racing to sprint through my material before students fell alseep, whereas during the project portions of class, the room came alive with energy and excitement.
Short class periods are challenging
Since I am accustomed to teaching in a fully-immersive educational environment, in comparison, 45-minute class periods felt like I was playing musical chairs.
As an instructor, the time constraint completely changes your mentality and forces you to control the speed and flow of the class with precision so as to not let precious time fall to waste. It also makes it difficult to have deep, thoughtful conversations with individual students, so that others in the class who may need your attention aren't neglected.
I feel a lot of empthathy for our K-12 educators who work within these constraints all their careers.